Bed Block
Regular price
$44.99
Sale price
$39.99
Unit price
per
Sale
Sold out
Introducing Our Newest Bed Block Product - The Ultimate 7.5-Inch Lift Memory Foam Bed Wedge Pillow!
🌙 Experience Unrivaled Comfort: Designed with your sleep in mind, this 7.5-inch tall memory foam wedge pillow is the key to a truly restful night. Measuring 24 x 24 x 7.5 inches, it offers just the right elevation for your ultimate comfort.
🌟 Stylish & Functional Pillow Cover: The Bed Block Wedge combines timeless style with modern functionality. Its removable pillow cover not only shields the memory foam from stains but also enhances your sleeping experience. Crafted from eco-friendly and hypoallergenic bamboo fiber, it's easy to remove and machine wash, making it perfect for maintaining a fresh and cozy night's sleep. Whether you need a husband pillow for reading or maternal support, this wedge pillow has you covered.
🌼 Premium Supportive Memory Foam: Crafted with high-density medical-grade memory foam, our wedge pillow provides the perfect balance of support and comfort, ensuring you wake up refreshed and revitalized every morning.
🩺 Ideal for Medical Conditions: Say goodbye to discomfort caused by conditions that disrupt your sleep, such as snoring, GERD, heartburn, acid reflux, neck and back pain, or post-surgery ailments. Our memory foam wedge pillow is your solution for a peaceful night's sleep.
🛌 Versatile Elevated Pillow for All Your Needs: Whether you need head, foot, or leg elevation, our wedge pillow has you covered. It's also an excellent choice for snoring and sleep apnea sufferers. Experience a new level of sleeping comfort with this memory foam wedge pillow that's designed to deliver a truly restful night. Each pack includes 1 wedge pillow. Please allow 12-24 hours for the memory foam to fully expand.
Upgrade your sleep, elevate your life – Order the Bed Block Memory Foam Wedge Pillow today and experience the difference in sleep quality!
Share
View full details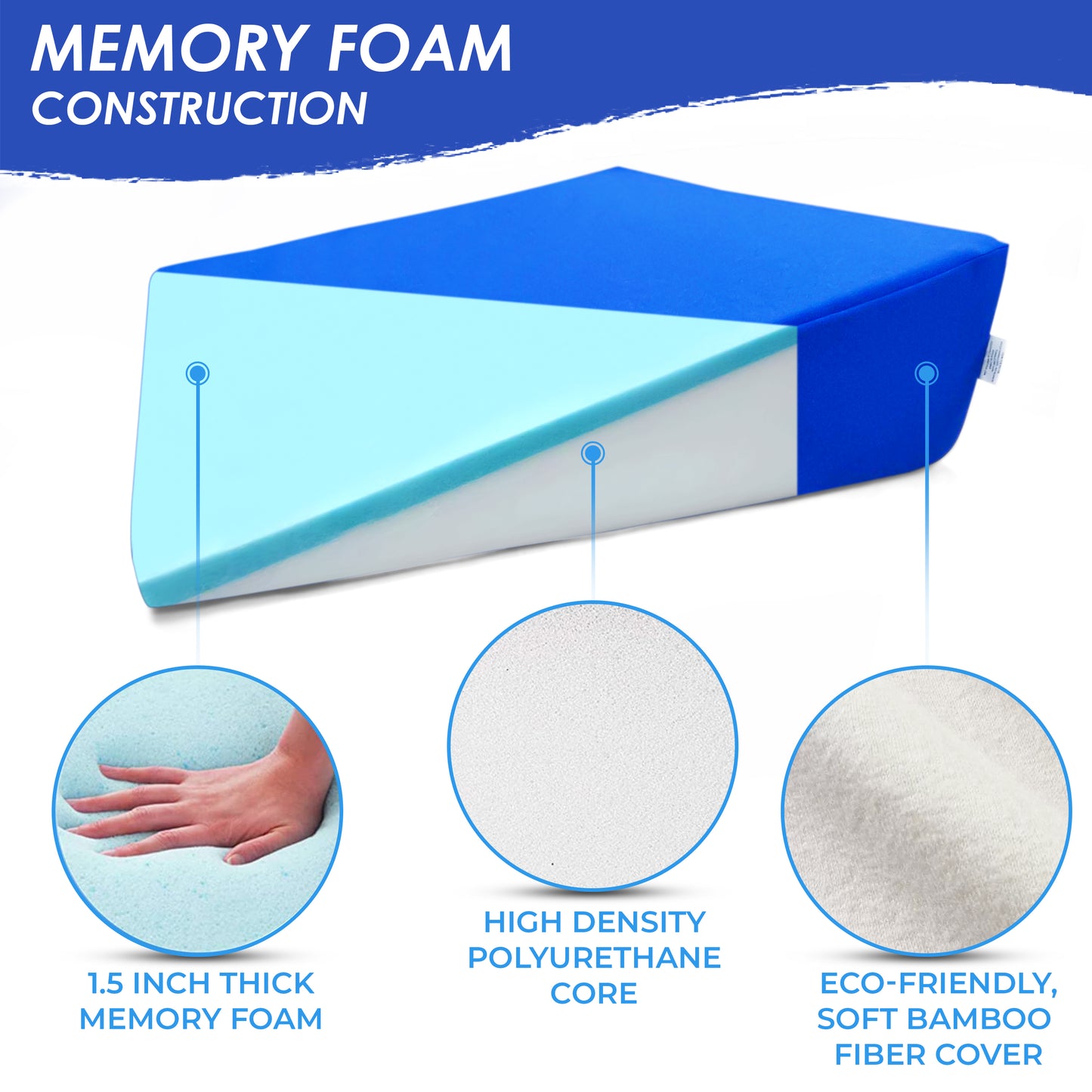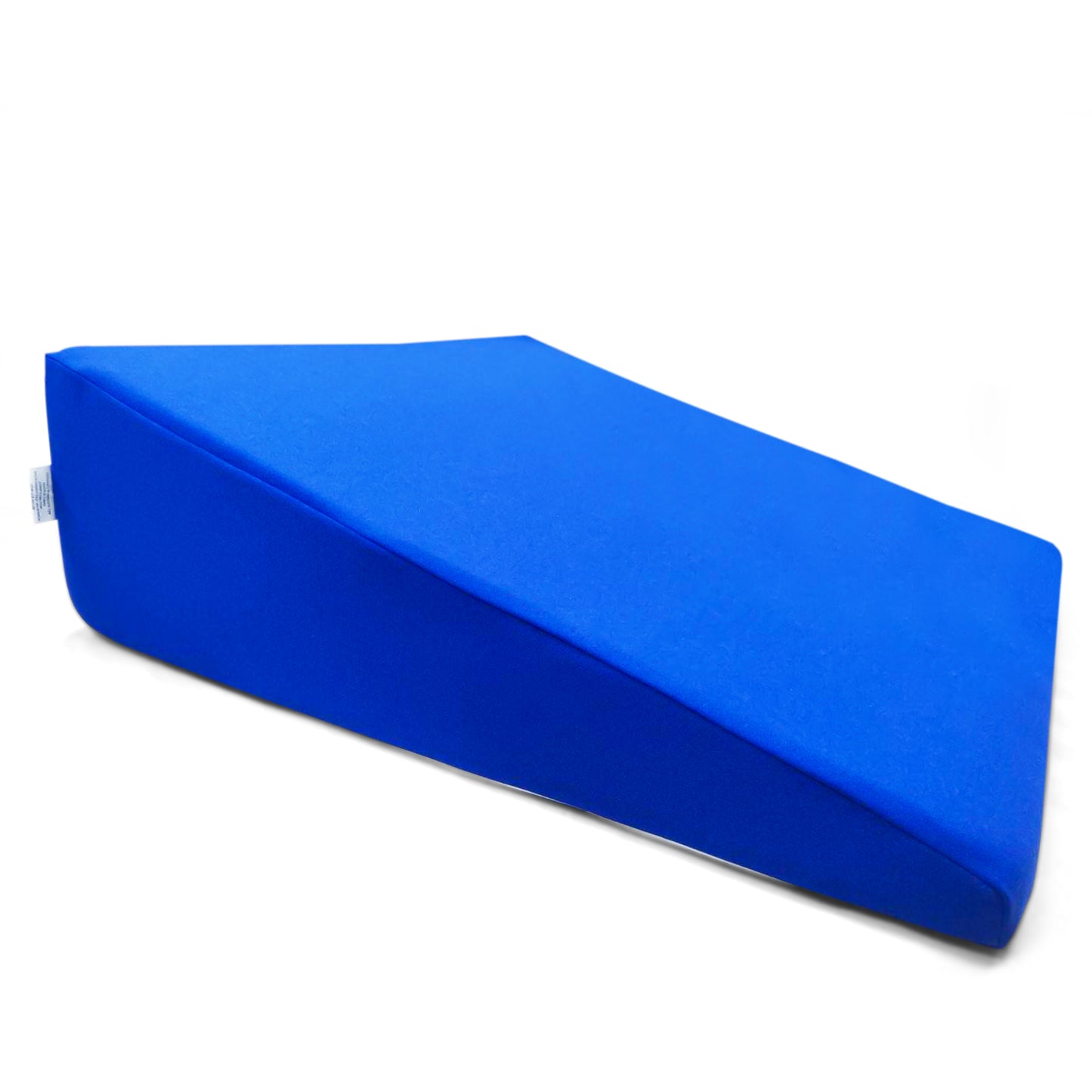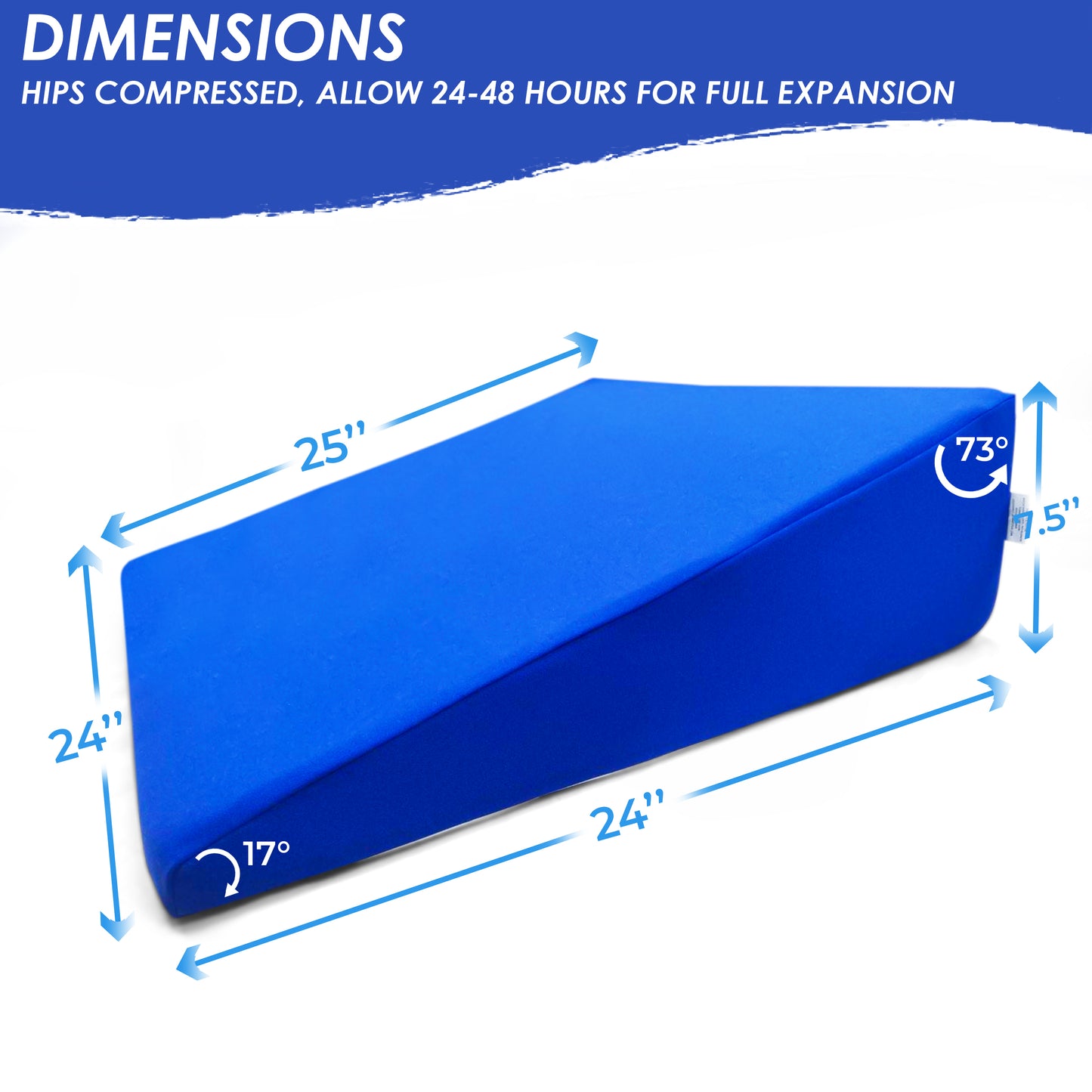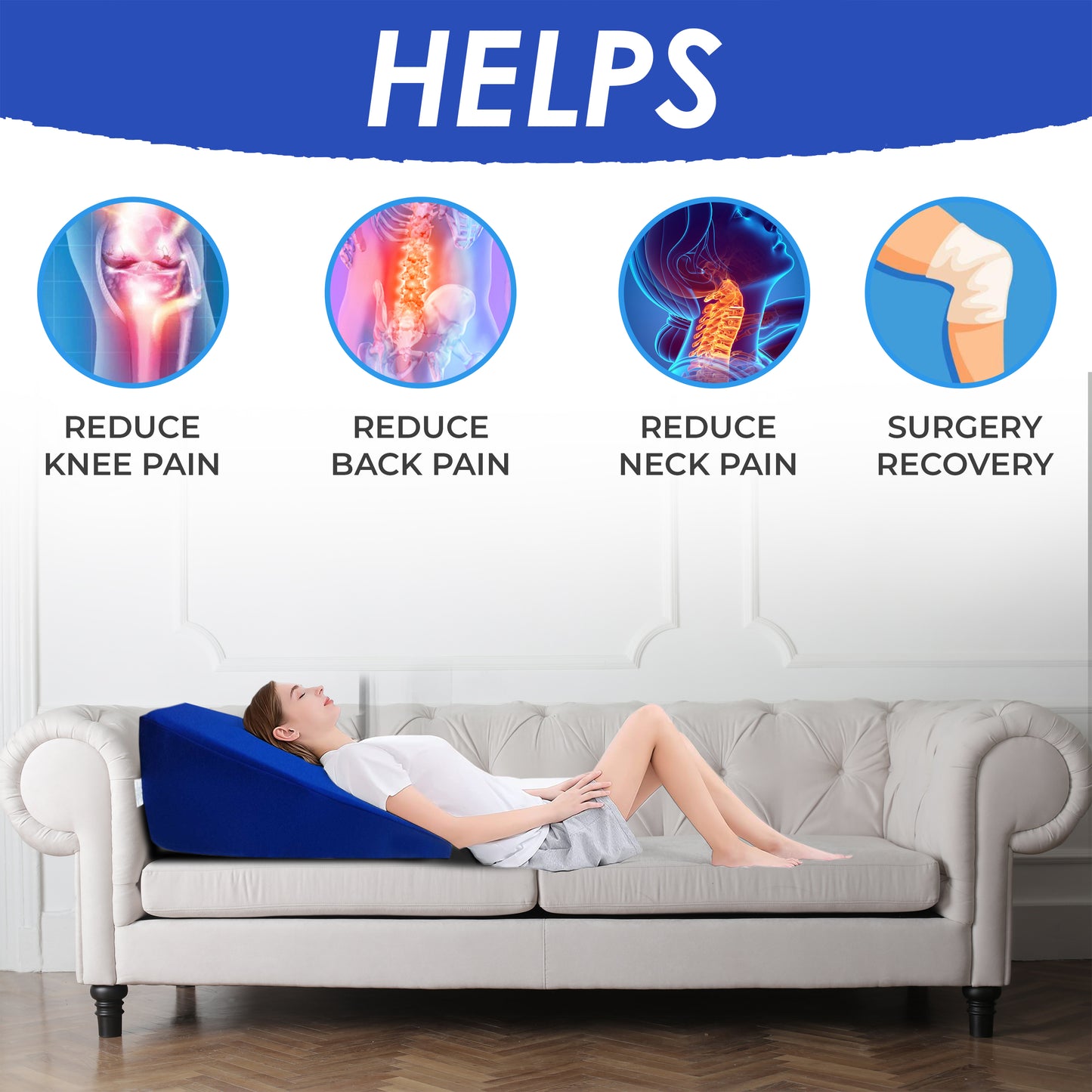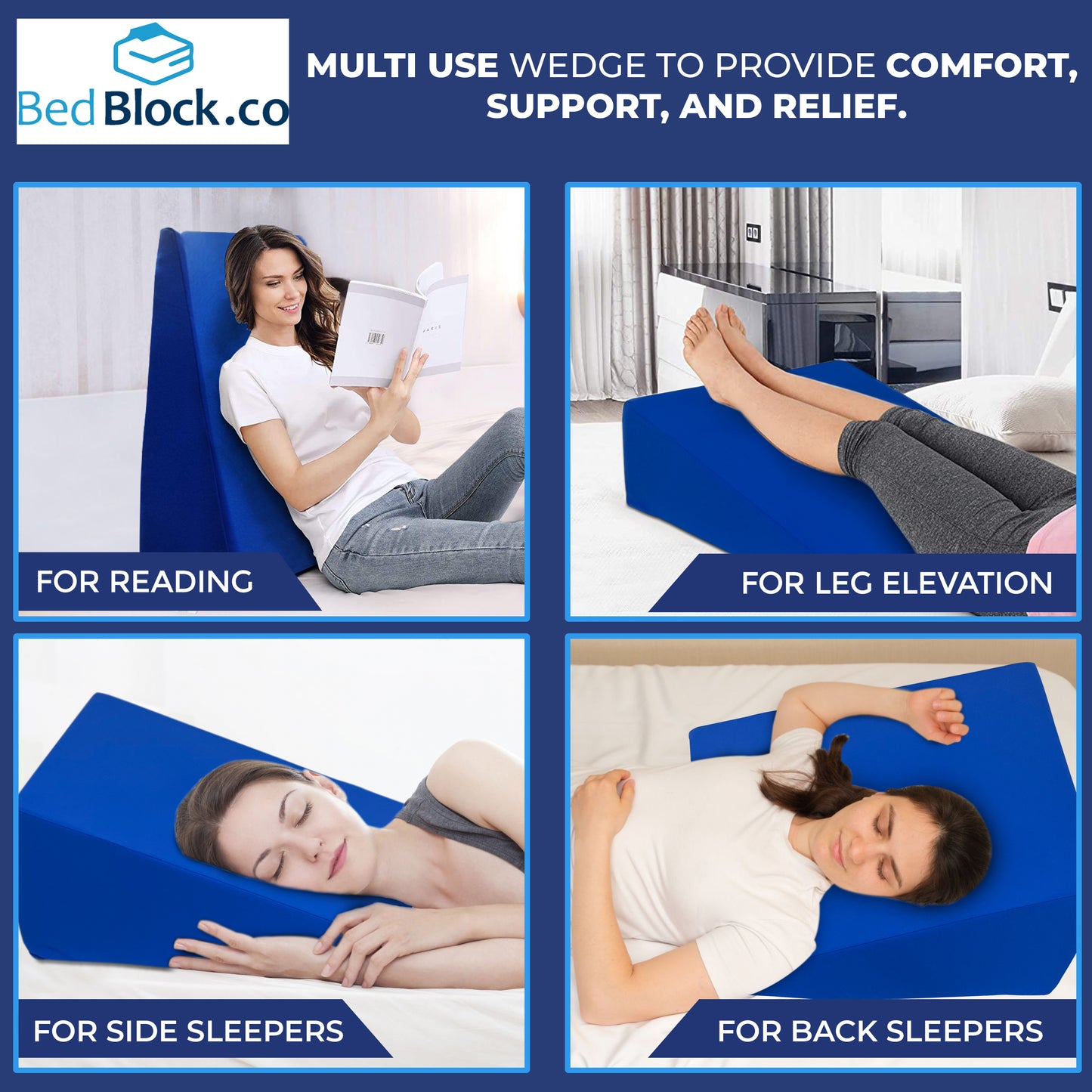 High Quality, Built To Last
Simple to use

DURABLE, COMFORTABLE, AND EASY TO INSTALL: The strong foam foot pillow maintains its shape under sheets and is hassle-free to set up. Just slide right in and enjoy.
Improved Circulation

IMPROVED CIRCULATION AND REDUCED PRESSURE: BedBlock promotes leg elongation for enhanced circulation and reduced foot pressure while sleeping.
Machine Washable

MACHINE WASHABLE COVER WITH INVISIBLE ZIPPER: Featuring a sleek, machine-washable polyester cover with a high-quality YKK invisible zipper for easy maintenance.